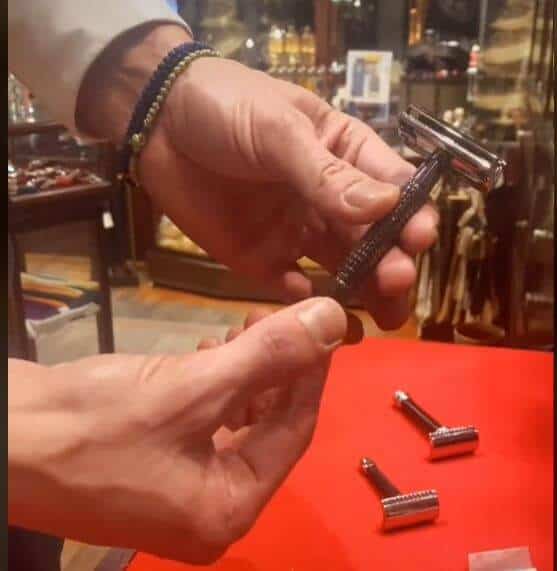 In this video one of the Master Barbers at our Duke of York Street shop discusses the various types of Safety Razor available at our shops and via our website.
Click on the video below to learn the differences in the construction of the three main types of Safety Razor and how to safely change the blade in each different type.
We currently have both the Butterfly Style Safety Razors and the Three Piece Safety Razors available via our website, with the third type also being available via our shops.
If you are interested in a particular product seen in the video, please contact us at our head office to make enquiries as we can always arrange for items to be shipped if you cannot make it to our shops.