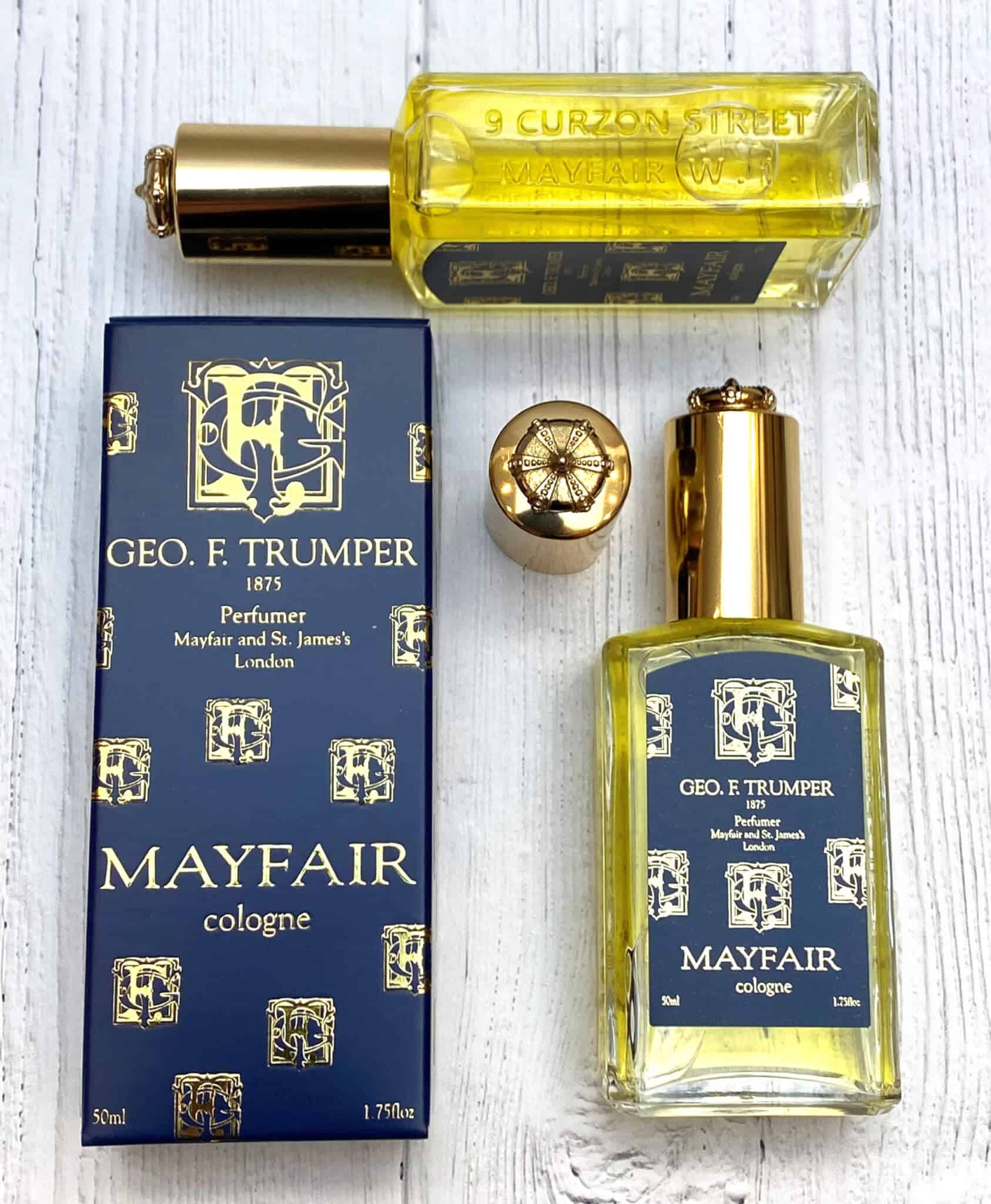 Introducing Mayfair Cologne, our brand new fragrance presented in our famous signature crown closure and embossed bottle. Celebrating over 100 years in the same premises in Mayfair.
Created to evoke the scintillating elegance of Mayfair and its green surrounds.
Infused with exotic and herbaceous middle notes, laying on a bed on Tonka Bean and White Honey with a finish of vibrant Lotus and Pear.
Supplied in a 50ml Crown Topped Atomiser Bottle.
A hair and body wash is also available in the range in three sizes (100ml, 200ml and 500ml)