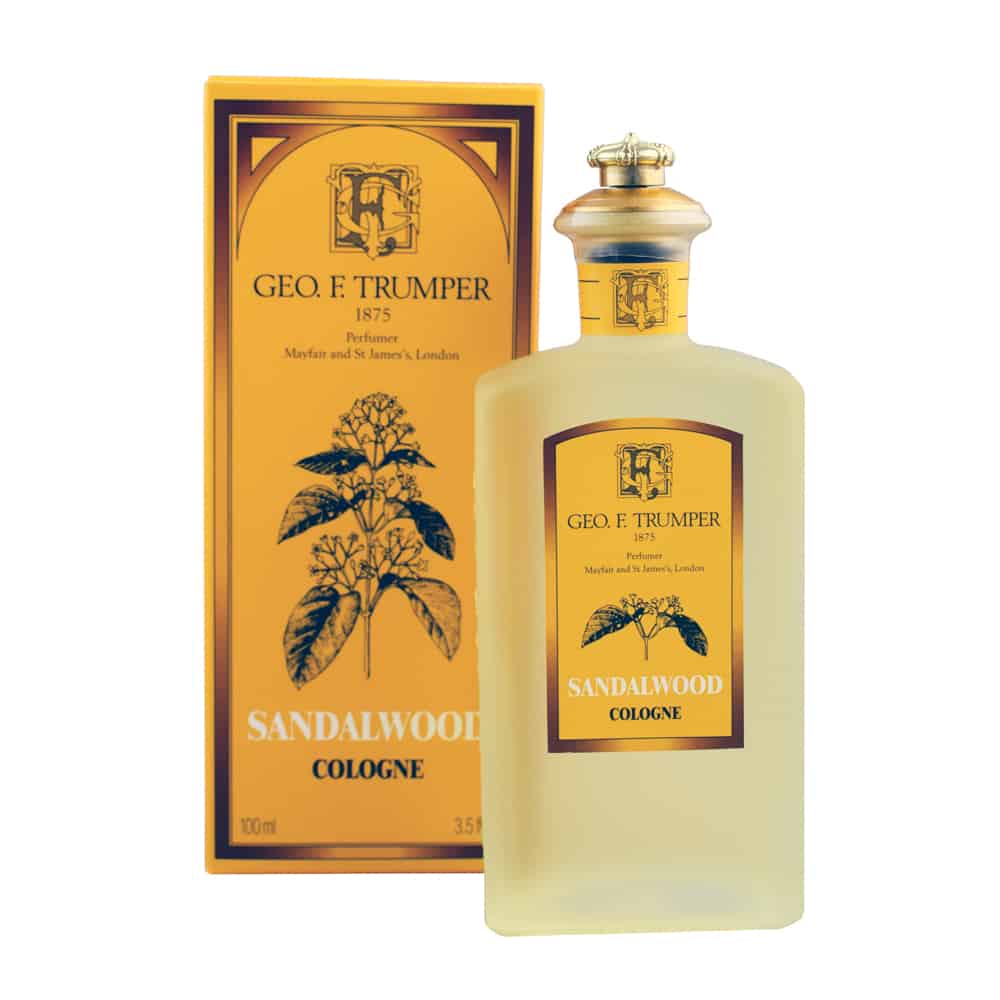 This year so far has seen several new products grace the shelves at Geo. F. Trumper. In case you have missed any of our new releases, here is a quick rundown of all the new products that have been released this year:
Lime Gel Pomade – Our Lime Gel Pomade provides a firm hold for the hair, for those that require extra control to create their desired style.
Fragranced with the scent of fresh limes.
Lime Pliable Paste – Our Lime Pliable Paste provides a medium hold for those that like flexibility in their chosen style.
Can be applied to wet or dry hair.
Fragranced with the scent of fresh limes.
San Remo Hair and Body Wash – This wonderful hair and body wash lathers beautifully and is scented with the fragrance of our San Remo cologne.
An elegant herbal fragrance where fresh sprigs of rosemary, sage leaf and white tea combine with Mediterranean bergamot and black pepper softened by white lily and geranium resting upon warm amber, olibanum and musk.
Available in 100ml, 200ml and 500ml
Sandalwood Cologne 100ml – Mystery and sensuality smoulder beneath the velvet layers of our Sandalwood Cologne, whilst woody warm murmurs exude the suggestion of pepper from its sumptuous depths. The opulence of this sacred scent pays homage to the steely, masculine form.
A truly masculine and luxurious scent.
Packaged in our traditional 100ml Glass Crown Sprinkler Top Bottle.
Spanish Leather Deodorant – A glycol based deodorant stick fragranced with the scent of our Spanish Leather Cologne. Provides a fresh scent throughout the day.
Contains glycerine and Vitamin E. Alcohol and tricosan free.
Dog Wash 500ml – Our new Deodorising Dog Wash will help to ensure that Mans Best Friend is just as well groomed as his/her owner.
Containing all natural essential oils of Lavender, Rosemary and Lemon Tea Tree as well as deodorising enzymes to ensure that your dog smells clean and fresh all day long.
Simply apply to a wet coat, lather and rinse.
Eucris Eau de Parfum 50ml Atomiser – Available for the first time in an Eau de Parfum the striking fragrance of Eucris sweeps the gentleman into the realms of utter sophistication and pleasure. The warm, sensual beauty of sandalwood, musk and moss is enhanced by a heart of rich, honey-like jasmine and exquisite muguet. Rousing, peppery top notes of cumin and coriander radiate with the fullness of plump blackcurrants.
Our Eucris Eau de Parfum contains a greater concentration of fragrance than our Eucris EDT and is designed to be long lasting with just a small quantity applied to the skin.
Presented in a black and silver 50ml atomiser bottle.